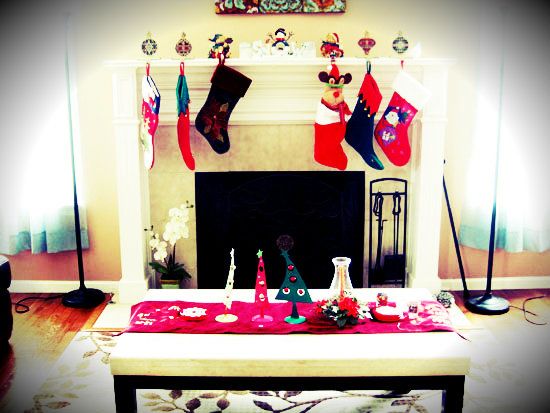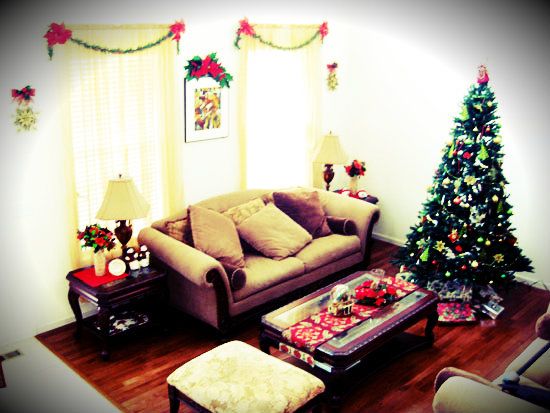 So much Christmas spirit this year....well, every year but this year in particular. We rummaged every inch of our storage unit aka the basement and managed to put out 99% of our Christmas/Holiday decorations. So far, it's looking good :)
The first time I ever tried Peppermint Bark was at a holiday party at work several years ago. I'm not a huge fan of mint-chocolate anything, so naturally this didn't sound appetizing at all. Surprisingly, I enjoyed every bite. I'm so happy I tried it. It's decadent, but refreshing at the same time and has become my favorite holiday nosh. I'm pretty sure this is a popular treat in general, but in case you're not sure how to make it yourself, I included a quick and straight-forward recipe.
White Chocolate VS Almond Bark?
Now this is something I've always wondered. Does anyone else out there prefer to use almond bark over white chocolate or vice versa? I've always used almond bark in place of white chocolate and I don't really taste the difference, but I'm sure I'm wrong. I know that white chocolate dries a little bit more yellow whereas almond bark dries completely white, which I usually prefer because it's aesthetically more appealing to me and for this time of year it's just wintery and gorgeous. Oh and white chocolate tends to be a little bit more expensive, but I've always wondered, other than the color, what the difference is between the two.
If anyone knows, please let me know in the comments!
Ingredients
1/2 Cup

almond bark melted

1 (about 1/4 Cup)

crushed candy cane
Cooking Directions
In 10 second intervals, microwave almond bark until it's melted (be careful not to burn it!)
Crush candy cane and sprinkle into white chocolate. Mix thoroughly until candy cane is well incorporated.
On a cookie-sheet lined with wax/parchment paper, spread mixture evenly and thinly OR create cookie sized dollops.
Refrigerate for at least 20 minutes or until completely solidified.
Break off into pieces and serve!
What is your ultimate favorite holiday snack?

Get Your Feast On!