First off, I'd like to apologize for the horrible lack of blogging lately. Darn blogger's block. Anyways, it's been a while since I posted one of these, so here goes!




For my brother's birthday, he requested to have brunch at Walker Bros. The Original Pancake House, which is a favorite in our family. I usually order the crepes, but I decided to try the

Santa Fe Omelet

labeled with an ever so ominous red chili pepper symbol

.

I didn't think much of it. I can handle spicy pretty well. With that said, the first few bites were fine, but as I ventured deeper into the habanero cheesy core filled with tomatoes, cilantro and jalapeno peppers, I started to feel the heat a

lot

little more. That in combination with its massive size (this was definitely one of the biggest omelets I've had haha) made for one huge explosion of fiery goodness in my mouth. The pain hurt so good.
Meek, unassuming, plain even...don't let its appearance fool you! This omelet will make you cry tears of spicy joy :D
(me w/ my two brothers)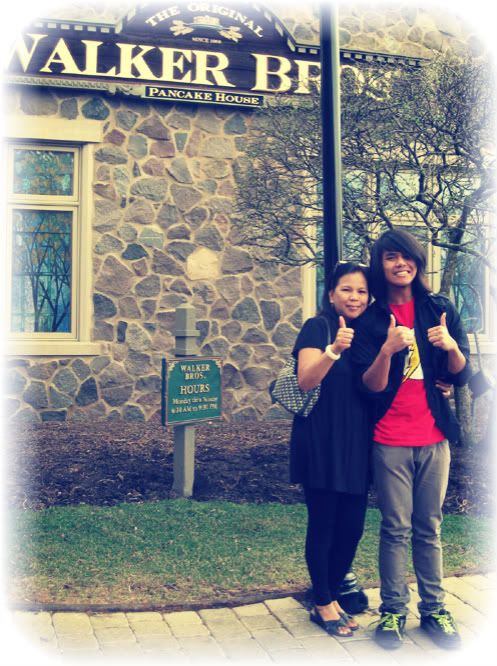 (mom & the birthday boy)